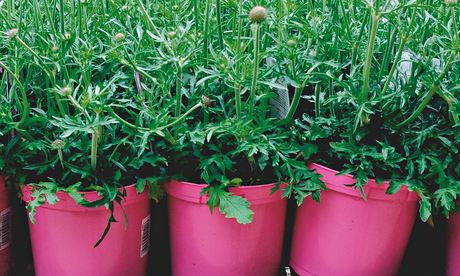 Garden centres: 'Every purchase has to fit into one of your spaces.' Photograph: Gap
I am a rescuer of waifs and strays: that lone, sad plant covered in moss at the back of the garden centre that calls out to me for a second chance. There are wonderful bargains if you know a trick or two – a hard prune, a repot and a dose of medicine – but not everyone cares to run a sanatorium for sick plants. So how do you choose the right plant?
The modern garden centre has mastered the art of the hard sell. The place may look like a bunch of plants and a coffee shop to the uninitiated, but before you know it, your shopping basket has a six-pack of pansies and some houseplants in it and you need a cup of tea and slice of cake.
So go in prepared. First, make a list of spaces you have to fill. Keep it simple: full sun, part shade, by the garage. Every purchase has to fit into one of your spaces. If you are not sure, ask: in my experience, the best garden centres love to help you find the right plant. If you ask someone what conditions a plant likes and they can't tell you or find someone who can, go elsewhere. They are selling plants like cans of paint, and that's a disservice to everyone.
Of course, if there's no one around, you'll have to brave it alone. Pick up a plant and assess how heavy it feels; one that hasn't been watered recently will feel light, particularly if it's grown in peat. If the plant comes immediately out of the pot, it's dangerously dry, so don't buy it.
Next, see if there are roots coming out of the bottom of the pot. A few tender white roots are no bad thing: it means the plant is growing well, but a knot of thick roots means the plant is pot-bound and may be checked in growth. Another sign a plant has spent too long in a pot is a thick layer of liverworts or moss growing on top. These don't harm the plants, but are a sign the pot has been unloved.
Above the surface of the compost, look for a healthy plant with a good green to the leaves (not too pale or too dark: both are signs of nutrient deficiencies), growth buds, little dieback and definitely no diseased material. Do not follow your heart and buy plants in flower, because that's a testing time for any plant: all its energy is going into reproduction, and to be transplanted when you are hell-bent on producing nectar is hard work. Be wise and choose the plants either not in bud or that have just finished flowering. If the only option is a plant in flower, be prepared to water often. Plants don't put out new feeder roots while blooming, so will take longer to settle into a new home.