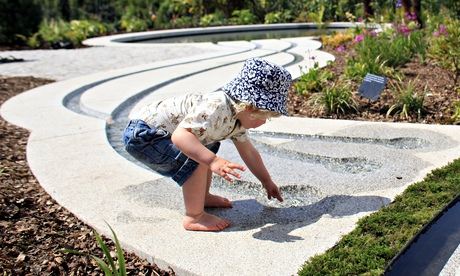 Child's play: 'What can we do to improve our garden for our toddler for about £300?' Photograph: Matt Cardy/Getty Images
Every week a Guardian Money reader submits a question, and it's up to you to help him or her out – a selection of the best answers will appear in next Saturday's paper.
This week's question We have a small, overgrown garden behind our flat that we'd like to resurrect. We haven't got any gardening experience and need some tips, on how to make a nice place to be with our toddler – ideally for £300 or less. Around half of it is in the shade – the rest gets a bit of sun. What's the most improving thing that you've done to your garden?
What are your thoughts?
Have you got a personal finance question you want readers to answer? Email money@theguardian.com