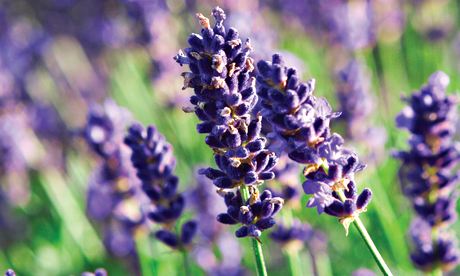 Lavender 'Munstead': 'This is one versatile flower.'
What is it? Everyone loves lavender, from the minimalist who grows it as a row of tightly clipped balls to the cottage gardener who lets it froth through borders. 'Munstead' (named after Gertrude Jekyll's garden) is a compact form that flowers in July and August. Height and spread: 45cm.
Plant it with? On its own, 'Munstead' makes a beautiful low hedge. In borders and containers, add more silvery foliage such as silverbush (Convolvulus cneorum), or pop some colour by planting with yolk-yellow golden marguerite (Anthemis tinctoria), orange pot marigolds (Calendula officinalis) or the red Californian poppy 'Red Chief' (Eschscholzia californica 'Red Chief').
And where? Lavender likes to sunbathe, so don't stick it in a dark corner. It's not fussy about soil, as long as it's moderately fertile and not too stodgy: wet feet, especially in winter, make lavender sulk (and probably die).
Any drawbacks? Has a tendency to go sparse and twiggy if left to its own devices, so give it a haircut in spring and again after flowering, but don't cut back too hard: lavender does not regenerate from old wood.
What else does it do? Fresh or dried in a vase, infused as a herb tea, or left as a gift for the bees and butterflies, this is one versatile flower.
Buy it Buy 24 plants for £9.99 or 48 for £14.98 (prices include free p&p). To order, call 0330 333 6856, quoting ref GU188, or go to our Readers' Offers page. Supplied as plug plants; delivery May-June.